Scoliosis is the most common spinal deformity in school-age children.
Approximately 3 million new cases of the condition are diagnosed in the United States each year.
Three in every 1,000 people end up developing scoliosis at some point.
The condition causes the spine to take on a curved appearance, sometimes
similar to an "S" or "C" shape.
Regular screenings are important to catch the conditions early.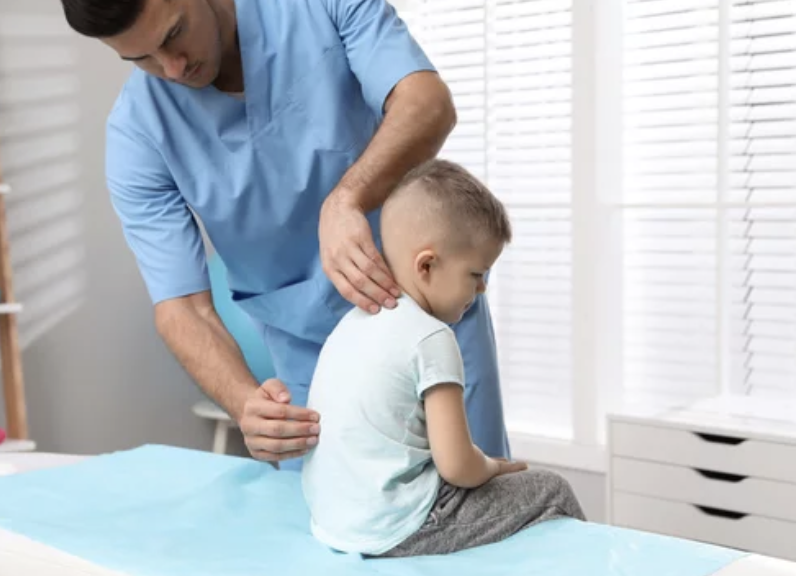 Scoliosis is a deformity of the backbone (spine). It is when the spine has a side-to-side curve that measures 10 degrees or more. It affects approximately 3 million children in the United States, each year.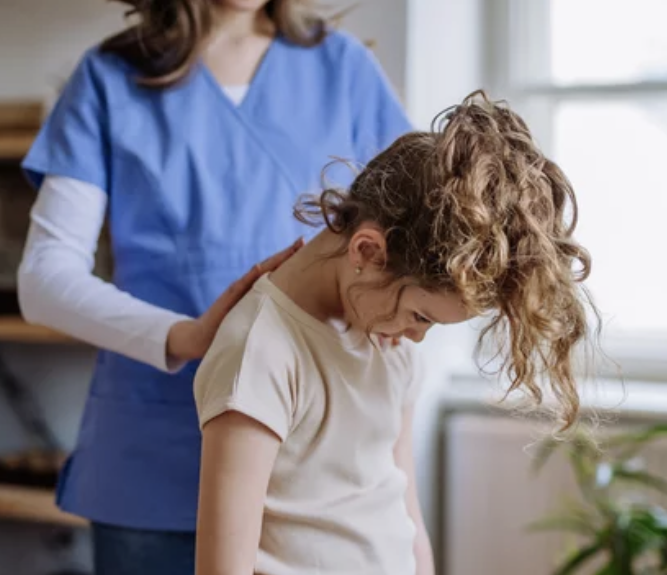 There are six types of scoliosis that may affect children:
• Infantile idiopathic scoliosis
• Juvenile idiopathic scoliosis
• Adolescent idiopathic scoliosis
• Congenital scoliosis
• Neuromuscular scoliosis
• Syndromic scoliosis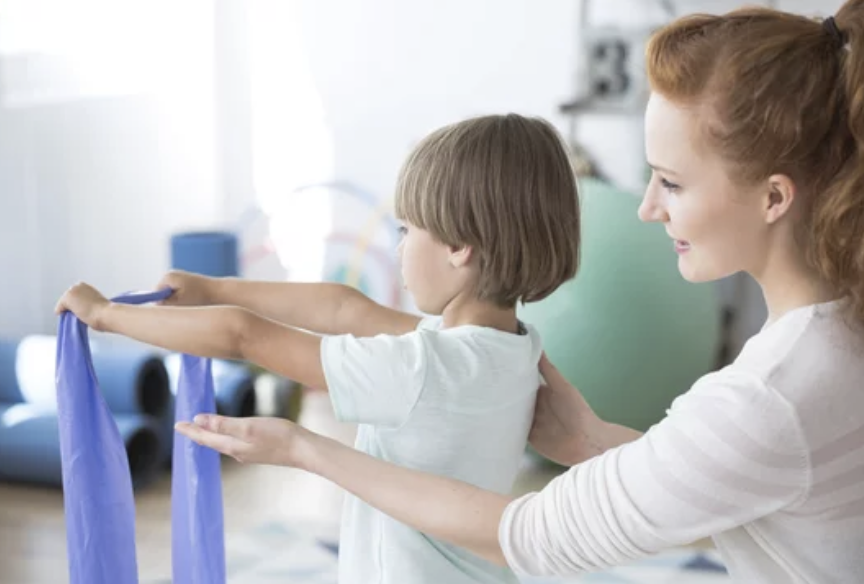 Our pediatric specialists work together to provide the best care for those who have scoliosis.
Dr. John Asghar specializes in the treatment of spinal deformity. Our physicians provide a diverse range of options from observation, physical therapy, spinal bracing, and spine surgery.
Each spine, just like each patient, is unique. Therefore, no single treatment method applies to all types and severity of the spinal deformity. As a result, our specialists are committed to identifying and providing the form of treatment most appropriate for each patient.
Specific Conditions & Treatment Options
Although scoliosis consists of a few typical factors, the specific condition and treatment options vary greatly depending on the type of scoliosis present as well as the severity of the curve. In adolescents, there are a few different forms of scoliosis: Idiopathic…