The MAGEC™ (MAGnetic Expansion Control) Spinal Growing Rod is a non-invasive treatment for children with early onset scoliosis. These growing rods use a magnetic remote control outside the body to lengthen the rod as the child grows to help keep the child's scoliosis from getting worse. The MAGEC system is used most often in children with scoliosis under age 8 and the rods are typically removed when they are 10 to 12 years old.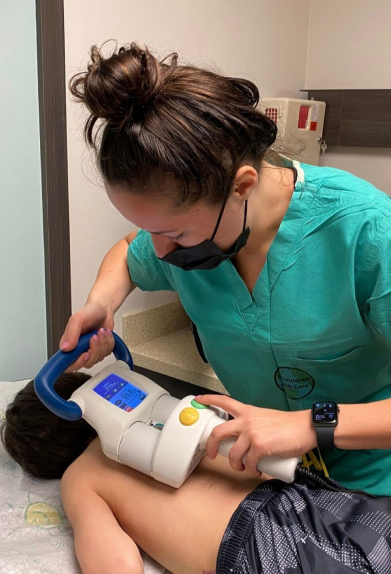 What are the benefits of using MAGEC rods?
Because MAGEC rods require only one surgery instead of several, and the adjustments to the rods are done outside the body using the magnetic remote control, your child will have fewer surgeries while he or she is growing. Other benefits include:
Correcting the curve of the spine
Increasing spine length
Improving space for lung growth
Reducing the number of surgeries, which also means less sedation or anesthesia
The goal of the procedure is to decrease the severity of the curve, provide support to the growing spine and prevent the curve from worsening and limit the number of future surgeries.